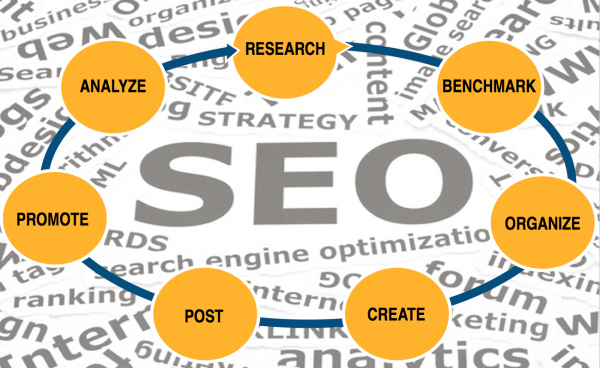 It might be true that some sites are "winning" the search engines simply by existing and being well-known reputable sources, like the
New York Times
or
Wall Street Journal.
But it's even more true that most of us have to work at it.
Don
calls SEO "the new direct mail." Keyword research and implementation are perhaps the most complex, yet effective ways to drive more search traffic to your website.
The basic strategy of good SEO is that you can research your keywords, optimize your content, track your progress, and then repeat the whole process.
SEO success isn't entirely dependent on keyword research though. It also involves good content (the stuff people want to read), and link-building through social media and reputable sites. The days of blog comment link-building have gotten tough, but thankfully we have social media on our side!
To fully illustrate the whole SEO process, we came up with the above diagram, but here's the breakdown: